Affordability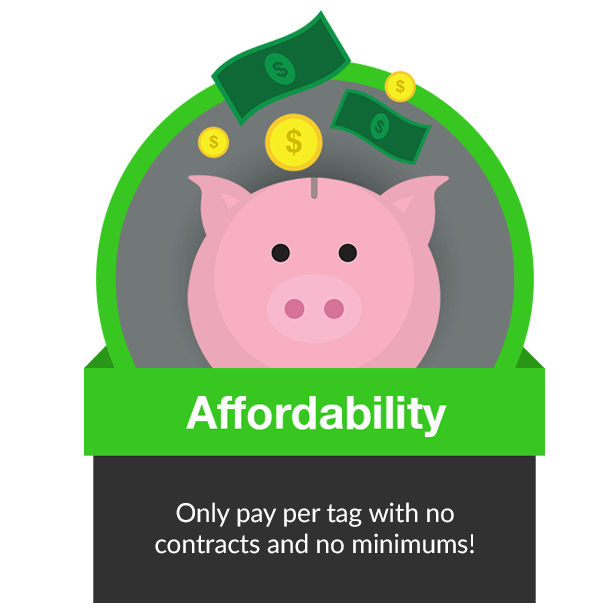 Why pay for tags you don't need? Just pay for the tags you need. This allows facilities to implement at their own pace. How simple is that?
You pay only per tag, use as little or as much as you want with no contracts and no purchase minimums!
This will provide you with access to the software and service as well as RFID tags shipped to you each month! Purchase RFID tags in multiples of 500 keeping your investment to a minimum.